About us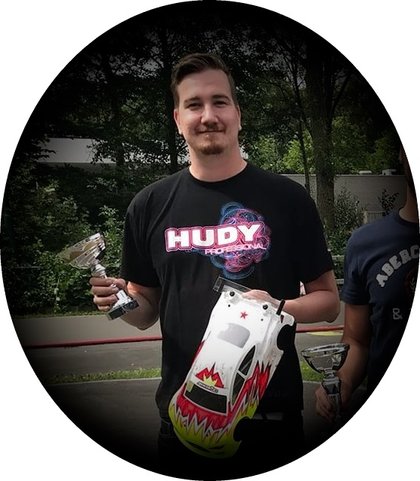 Rick van den Akker (ambassador / racer)
The best way to describe me is 'RC Addict'. I love the hobby and the challenges it creates. Finding the right setup and racing for position is what motivates me most.
For the last 4 years I've spend more and more time in this hobby, before that I used to combine some easy driving with flying helicopters and planes, also RC of course. I started racing locally but soon moved forward to national and international races.
I like to try all the circuits in the country to improve myself and get better rand faster. Combine this with good friends and a nice atmosphere and you've got a nice weekend ahead of you! Driving outside The Netherlands on the most beautiful tracks every times gives an extra boost.
I'm always more than happy to help fellow drivers whether they have just started or are already longer in the hobby. I think everyone can learn from each other. It's always nice to see if people actually improve after my tips.
I drive Electric Touring Car onroad, 12th scale Mod and 2wd buggy.
Auto:
Xray
T4 2018
Speedo:
Hobbywing XR10 PRO 160A
Motor:
Hobbywing G3 4.5T
Battery:
Sunpadow 6000