Pinions
Hiro Seiko - Pinions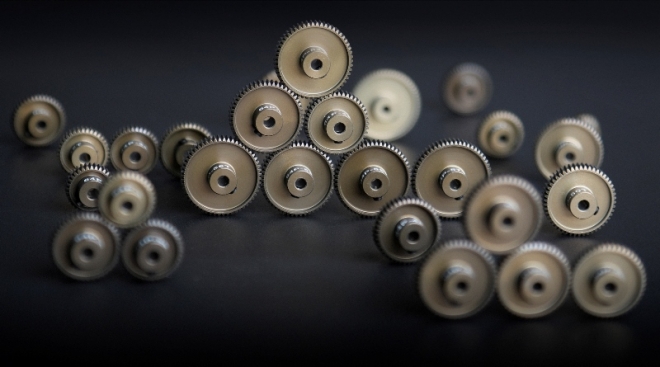 Have you noticed any differences from our Aluminum Pinion Gear?
Besides increasing surface hardness and wear resistance by using Hard Anodizing treatment, we also impregnated Molybdenum disulfide aka MoS2 in it to make it lubricated.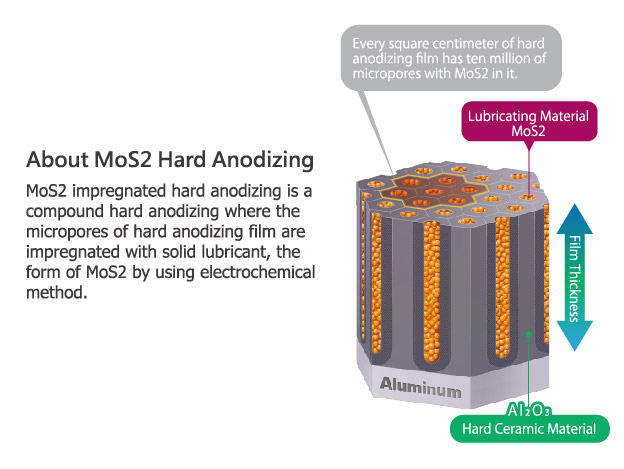 What is Molybdenum disulfide (MoS2)?
MoS2 is known as Molybdenum disulfide which is an inorganic compound composed of molybdenum and sulfur.
Molybdenum disulfide (MoS2) is a solid material with lubricating properties.
It is widely used in engine lubricants and grease for construction machinery.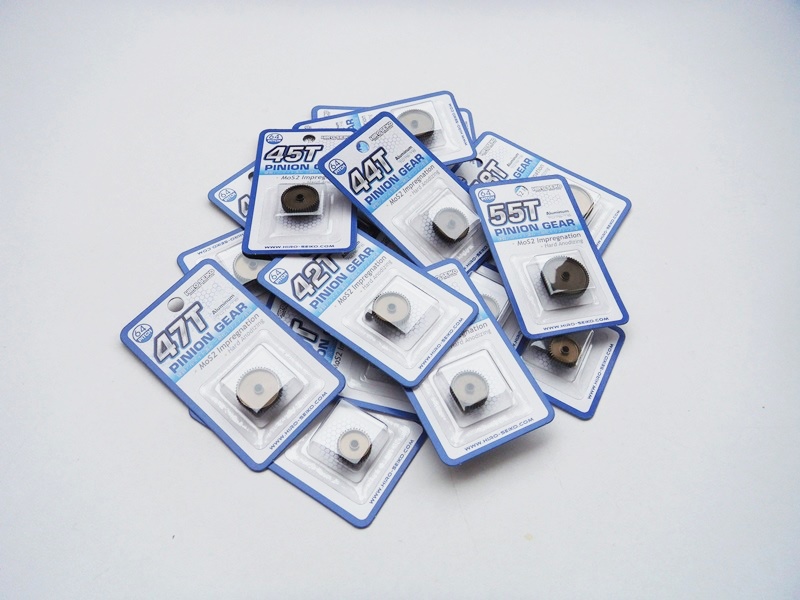 We also provide 16T to 58T, all 43 types for your to select from Hard Coated Alum. Pinion Gear (MoS2 impregnated) 64 Pitch.