SkyRC


Loading...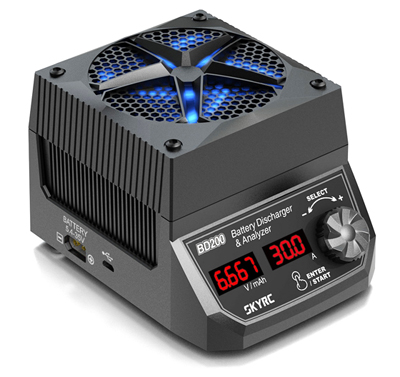 SkyRC DB200 Battery Discharger & Analyzer - 600123-01
SkyRC DB200 Battery Discharger & Analyzer - 600123-01

Battery Discharger & Analyzer
It displays real time battery voltage, discharged capacity and discharge current.
It can test battery capacity that helps select batteries with desired capacity.
It saves time when user wishes to store their large capacity batteries.
It helps activate the best performance of your batteries for competition.
Powerful, Robust, Simple
The BD200 is a powerful discharging device that allows the user to discharge a battery at up to 30 amps or 200 watts and also measures and compares the performance of batteries. BD200 allows for the precise measurement of battery capacity and takes the guesswork out of choosing the best battery for your application. The BD200 is much more than a simple battery discharger or a battery load tester. It will test virtually any type or size of battery, any chemistry or number of cells, up to 35 volts. It is small with a high performance cooling system and uses MOS fets from the well-known brand IXYS, to make sure it can discharge at 200 watts continuously.
Big Breakthrough Fan System
A single, larger fan that push air downward through an extruded aluminum heat sink. As air passes vertically through the heat sink, it absorbs heat and carries it out. This make BD200 discharge rate at 200 watts continuous possible.
It can test virtually any type, size and chemistry battery
BD200 is a voltage oriented discharger, virtually any type of battery can be operated. Accepted voltage ranges from 5.40V to 35.00V.
Easy-to-Use PC Software for Data Analysis
PC software supplied with the BD200 is easy to use, intuitive. There are two discharge mode: 1. Constant Power; 2. Constant Current. The software can automatic sensing of battery cell count and recommends a minimum safe discharge voltage. Discharge tests may be viewed in Amp Hours, Watt Hours or Minutes. Results can be graphed as Voltage vs. Amp hours, Watt hours, Minutes.
PC Software for Data Analysis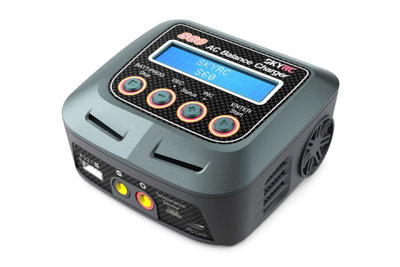 SKYRC S60 Professional Charger/Discharger - SK-100106-01
SKYRC S60 Professional Charger/Discharger - SK-100106-01

SkyRC S60 AC Professional Charger/Discharger stands out for its exquisite and stylish design. It can charge nearly all current battery types in the market, including new generation LiPo battery with end voltage 4.35V. What's more, users could set the terminal voltage by themselves and connect it to PC for PC control and firmware upgrade.

Specifications Input Voltage AC100-240V
Charge Circuit Power Max. 60W
Discharge Circuit Power 10W
Charge Current Range 0.1-6A
Discharge Current Range 0.1-2A
Current Drain for Balancing Port Max 200mA/cell
Trickle Charging Current 50mA-300mA & OFF
LiPo / LiFe / Lilon / LiHV Battery Cell Count 2-4S
NiMH/NiCd Battery Cell Count 6-8S
Pb Battery Voltage 6-12V
Net Weight 310g

Charge Master V2.02 Software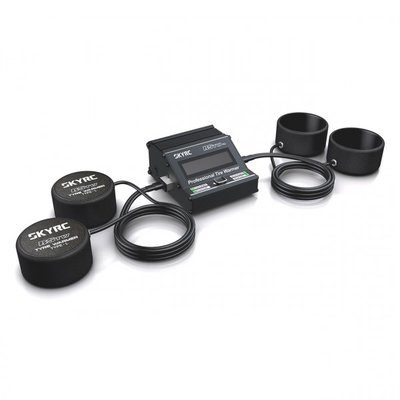 SKYRC Tire Warmer - SK-600064-01

What are the shining points
of Racing Star Tire Warmer?
The temperature of 4 warmers is controlled by MCU.
The Front & Rear temperature can be set independently.
The front and rear Tire warmers are removable.
Four LEDs to indicate the status of warmers. (Red=Heating in progress, Green=Reach pre-set temperature)
There are two DC inputs. One is DC jack on the left side, the other is banana socket on the bottom.
Why do you need a Tire Warmer?
Firstly, the Tire Warmer makes the surface rubber of the tire hot, so that the rubber can fill the little crevices of the track better, providing better grip in the early stages of the race. Having the surface rubber hot increases the co-efficient of friction of the rubber, adding to its ability to grip the track surface.
Secondly, using RacingStar Tire Warmers gives you the advantage of the tires being ready as soon as you roll out onto the track.
Special Features
Front & Rear temperature can be set independently
Temperature of 4 tires is controlled by MCU
Removable front & rear tire warmers
8 different beep tones
Minimum temperature
Celsius - Fahrenheit selectable display
Four LED indicators
Safety timer
Compact design
DC InputFront-warmersoutputFront-Right LEDFront-left LEDLCD DisplayRear-Right LEDRear-Left LED
Tire Warmer CupFront LeftTire Warmer CupFront RightoutputFront warmer CupTire Warmer CupRear RightTire Warmer CupRear Left
New Operation System
Large LCD Display Screen
Four choices Up, Down,Left,Right set with the Joystick.
Four LED indicators
The LED indicates red when the temperature of the tire warmers is warming.
The LED indicators turn green once finished
Two DC inputs
There are two DC inputs, one is on the leftt side of the Tire Warmer the other is on the bottom.
Connect to AC/DCAdaptor or 3S LiPo BatteryDC Input Socket11-15V DC
What's in the Box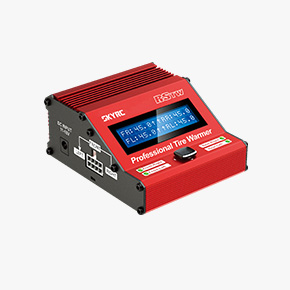 Tire Warmer Controller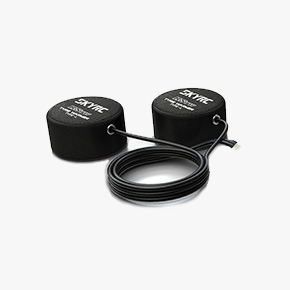 Front Tire Warmer Cups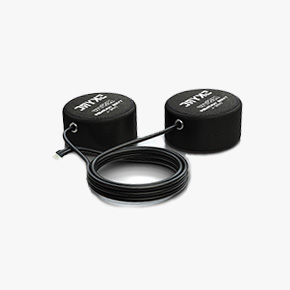 Rear Tire Warmer Cups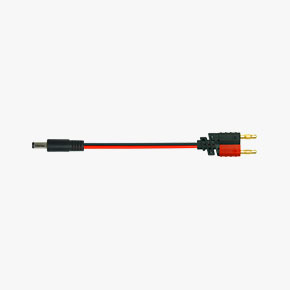 DC Input Cable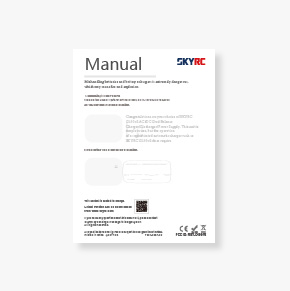 Instruction Manual
Specifications
Input
11-18V
Temperature Range
20-80℃,100℃ / 68-176℉,212℉
Keys
Joystick - Up, Down, Left, Right
Weight
440g / 15.52oz
Atmospheric conditions may affect the final tire temperature
Size
Length : 111.4mm
Width : 92mm
Height : 50mm