Sunpadow


Loading...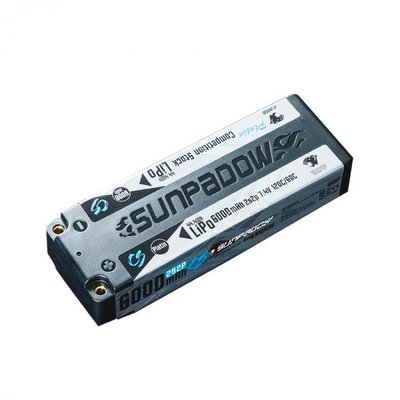 Sunpadow CS Platin 6000 mah battery - JR0001
The new Sunpadow battery 6000 mah
With countless tests and feedback from Sunpadow best drivers around the globe, the Sunpadow R&D team constantly improved the formula and releases the new Platin series. The first member is the CS 6000mAh stick pack designed for competition of STOCK classes. This battery features excellent discharge capacity combined with lightweight design which is essential for highest RC car racing competition in STOCK classes.
By adjusting the product formula structure, adding the latest high-tech lithium-ion battery TT synergistic material, the battery weight is reduced by 4% compared with the Gold label 6000mAh.
The Platin series batteries feature a significant improvement in terms of punch and power which is gained via IR reduction of the cells. A powerful discharge performance and a more balanced frame weight distribution will help you for better performance and faster lap times at the racetrack to bring home more victories.